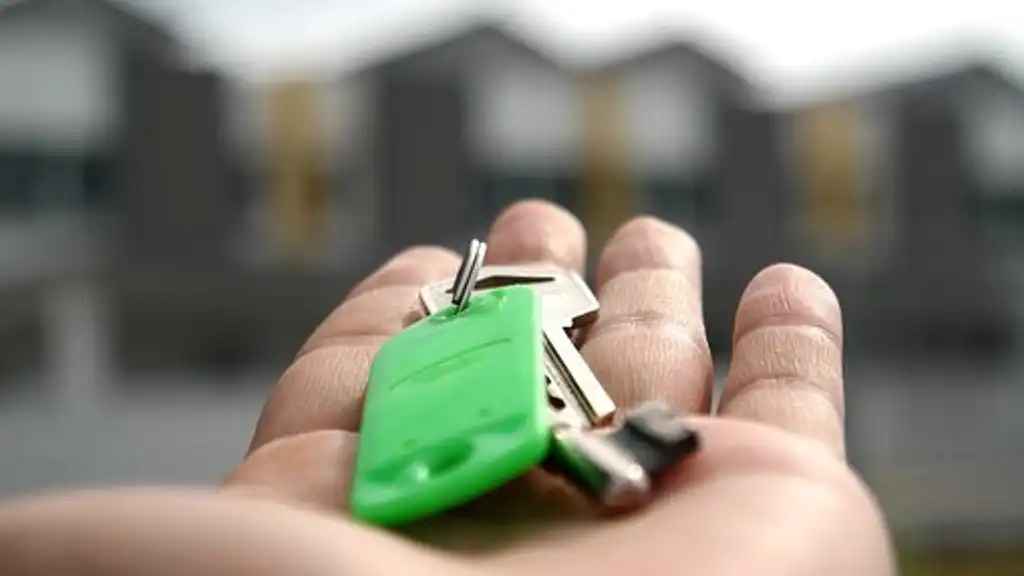 Everything You Need to Know About Buying a House in NSW
Many people dream of the day they can buy their own house, but this dream can be fraught with anxiety if you're not prepared with what to do before, during, and after the process of buying your house in NSW. Fortunately, this how-to guide to buying a house in NSW will cover everything you need to know from start to finish so that you can close on your new home without incident or stress.
What are the steps in buying a house in NSW?
So you've decided to buy a house in NSW – congratulations! However, if this is your first home purchase, it's been many years since you bought a house, or you previously purchased in another state, you might be feeling a little anxious and not know where to begin.
Relax, because Sydney Property Realtors are here to help. We have created this tutorial for purchasing a house in NSW which will guide you through the process in detail.
There are 5 main steps when it comes to buying a house in NSW:
Sort out your finances
Search for and evaluate potential houses.
Send in an offer
Locate a solicitor or conveyancer
Drafting agreements and collecting the fee
Buying a House in NSW: Step 1 – Sort out your finances
A requirement for acquiring a home is that you secure a loan in advance.
The CoreLogic Home Value Index shows that on average, in Jul 2020, a home in NSW (Sydney) cost $1,122,000. Most people don't have this much money available! As you search for the home of your dreams, it would be wise to find out what loan packages are available to you by speaking to various banks and lenders. For example, The Department of Fair Trading offers excellent information on financing and has an article specifically related to home loans.
To figure out what your loans are, consider what your payments will be to make sure you'll be able to make them. What you're able to borrow may not be within your means.
This first step is really important – you don't want to find a house, fall in love with it, and then find out it's out of your price range. Or worse yet, buy the house only to find out you can't make the payments.
Buying a House in NSW: Step 2 – Search for and evaluate potential houses
Now you know how much you can borrow and feel confident you can repay this loan. It's time to begin searching for your dream home! Here is a guide on how to inspect a property.
Some key considerations at this stage include:
Location:
Presumably, if you are reading this article, you're thinking about purchasing a house in New South Wales. NSW is a large state, but is there any particular region or suburb that catches your eye?
Considering the type of property that I want to buy: what is my best option: a house, an apartment, a townhouse, or a unit?
What size bedrooms, bathrooms, and parking spaces are needed?
When you are clear about the type of home you want, and where in Sydney, then enter the desired criteria along with your desired price range into a real estate listing site. Find houses for sale through Sydney Property Realtors. Save properties you're interested in through our Add to Shortlist feature when you are looking for contact information or discussing things with a significant other. Additionally, give us a call or send us an email – we are here to help. Contact the listing agent from your shortlist and make arrangements for your inspection.
It's very important before you buy a house in NSW, to inspect it. This will allow you to rule out any serious issues, ensure the property meets your requirements, and ensure you love it! There is an additional option available to you. Organizing a building inspection report, which is a building inspection completed by a professional trained to assess the condition of the property.
Buying a House in NSW: Step 3 – Send in an offer
So you have gone to dozens of open houses, and now you have found the perfect one! It is exciting, is it not? Nonetheless, the third step of the process can be intimidating – which is putting in an offer for the property you like. Let's review what this step involves and how you can reduce the amount of stress you feel in the process.
When deciding to place an offer on a property; it is important to request a copy of the sale contract for that property. This contract is a legal document that formally identifies the property being sold and will include several important documents about the property. If you want to proceed with the purchase of this property. I suggest that you hand this contract to your conveyancer or solicitor so that they can examine it and make sure that it's not missing any details which would prevent you from completing the transaction.
After your conveyancer or solicitor has told you that the contract of sale is legitimate, you can proceed to make the offer. With the purchase of a house in NSW, you can submit either a verbal or written offer. Some agents will request a deposit at this point. This deposit is not a guarantee that the property will be sold to you, and you are under no obligation to buy the property at this stage. If the contract does not take place, the deposit will be refunded.
Other offers may be submitted to the vendor after yours and the agent will keep you informed. It's tense as you wait to hear if your offer has been accepted. So if the seller accepts your offer, it's time to exchange contracts.
Buying a House in NSW: Step 4 – Locate a solicitor or conveyancer
It is my pleasure to announce that you have been selected as a top applicant and your offer has been accepted. This brings you one step closer to buying your dream home in New South Wales.
The fourth step is a formal process involving exchanging and signing legal documents to complete a property purchase. It is recommended that you engage a conveyancer or a solicitor who specializes in property law to help you during this process. Make sure the lawyer is licensed with NSW Fair Trading, which is required by law. It also might be worth your while to buy Professional Indemnity Insurance in case any mistakes are made.
If you get a conveyancer or solicitor to help you when you buy a house in NSW, they should do the following essential tasks:
Look at and analyze the sales contract
Exchange the sales contract with the seller's lawyer.
Include in the price payments such as a deposit and stamp duty.
Get ready to prepare the mortgage agreement.
Inspect any fees owed on the property
Create a Change of Title Page
Negotiate the settlement with you
Buying a House in NSW: Step 5 – Drafting agreements and placing a deposit
Now that you have engaged an agent in property law, they will negotiate on your behalf.
In purchasing a property in NSW, exchanging contracts legally completes the purchase process. After signing the contract; each of the sellers and the buyer will receive a copy and will have to sign it before they are exchanged. Your Conveyancer or solicitor will take care of the preliminary payment and you'll also be required to put down a deposit when you seal the contract. Usually, this is 10% of the price of the property. But both parties can negotiate a different deposit as long as it's agreed on before the purchase.
A cooling-off period of five days is common when buying a house in NSW. It lets a purchaser get out of the contract if they so desire. If you opt to break the contract; you will be required to pay the vendor $0.25 out of the total cost agreed upon.
Following the exchange of contracts, you will have roughly 6 weeks until settlement day. This time is used to prepare all relevant documents about your mortgage and, among other things, give you time to pay off the remaining amount on the property.
On settlement day, your conveyancer/solicitor will meet with the vendor's legal representative and both banks to hand over cheques and hand over the property. Then move on to the next step. The home is now legally yours! Congratulations, you are now a homeowner!
With that in mind, let's conclude SPR's guide to buying a house in NSW. This article has explained the process and made you feel more informed when it comes to buying your dream property. Just in case you have any questions, feel free to contact us and we'll help you.
If you are ready to start looking for properties in NSW,
Why not browse our properties for sale in NSW.